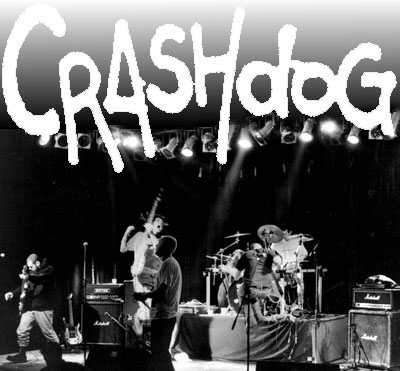 *** THE CRASHDOG HOME PAGE ***
---
One of the Just Men came to Sodom, determined to save its inhabitants from sin and punishment. Night and day he walked the streets and markets protesting against greed and theft, falsehood and indifference. In the beginning, people listened and smiled ironically. Then they stopped listening; he no longer even amused them. The killers went on killing, the wise kept silent, as if there were no Just Man in their midst.
One day a child, moved by compassion for the unfortunate teacher, approached him with these words:
"Poor stranger, you shout, you scream, don't you see that it is hopeless?"
"Yes, I see," answered the Just Man.
"Then why do you go on?"
"I'll tell you why. In the beginning, I thought I could change man. Today, I know I can not. If I still shout today, if I still scream, it is to prevent man from ultimately changing me."
-- Elie Wiesel
---
CRASHDOG was a punk band made up of the following guys
Andrew Mandell -- voice


Greg Jacques -- drums


brian grover -- bass


Jason Burt -- guitar


Mike Perlmutter --guitar

---

Spike used to sing in the band when Andrew played guitar, but now he's doing other things in the community. We're still all good friends, though we really miss his mechanic skills when we're on the road.
---
---
crashdog is no more, But you can catch the new band, Ballydowse.
---
---
click here to jump to the concert dates
CLICK HERE FOR THE LATEST INFO
<! -- general info --> Our last planned release came out at Cornerstone Festival '98. It's a "best-of" sort of thing called 8 Years to Nowhere and has about 25 songs all together including some live versions and new songs.
OUTER CRUST is still available by mail order through 2 Jake Records (which is really our own DIY label).
or Grrr recordS.
---
nothing sceduled right now
---
Though CRASHDOG is on indefinate hiatus the links resources, especially the political stuff, will be routinely updated as these pages will be shared with the site of the new band Ballydowse.So it still may be worthwhile to occaisionally puruse these pages and the following sites:
or you can call Andrew at work, 773-252-1812, or home 773-561-2450 ext1217
or e-mail brian
---
crashdog stuff is still available through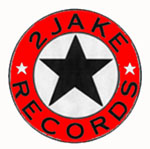 and

---
The wicked curve in upon themselves.
They gather and hoard. They acquire treasure,
but it turns out to be moldy stuff, and in the long run,
useless.
The righteous expand outward.
They don't grasp things, but hand them around,
lightly touching them with appreciation
and passing them on.
-- Eugene Peterson (on Psalm 37:21)
back to the top
---
grover@jpusa.chi.il.us